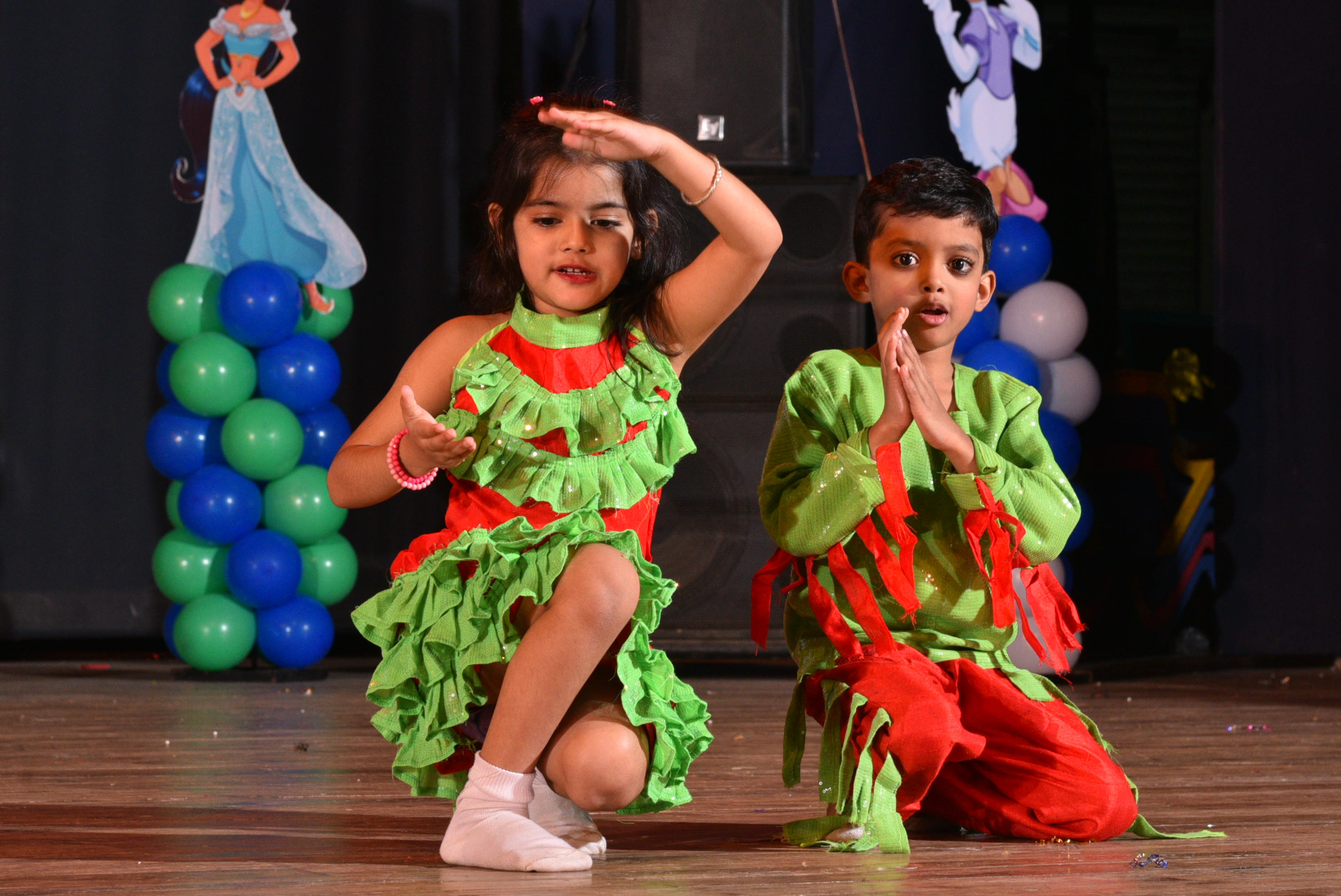 In our Sr. Kindergarten program we prepare kids pepare for primary school, our Kindergarten Programme equips preschoolers with foundational concepts, attitudes and knowledge for the bigger challenges ahead. So we make sure we cover 4 key learning areas, namely, ability to communicate, academic preparedness, behavioral adaptations and key areas. With these, your child is well-rounded for primary school and can confidently say, "Big school, I'm ready for you!"

Language & literacy



A systematic phonics and reading programme is vital for young children to become a fluent reader and confident communicator. Our programme provides a structured approach to building literacy skills using quality graded readers, supplemented with fun and interactive age-appropriate activities. During the class, our students will learn to read with their peers or individually with their teachers. They will develop phonics skills, recognize sight words, vocabulary, and master language structure and grammar to support developing literacy skills. In addition, our programme includes well-crafted thinking questions and problem solving scenarios, crucial to develop children's creative and critical thinking skills.

Numeracy and Concepts



A proper activity based learning conceptualize a child to the use of numerals in their day to day life. They learn counting, sequencing, addition, subtraction and the symbols that identify the process. By using games and planned activities the mathematical concepts are applied in meaningful ways to make the use of numbers their applications and their computation productive. All levels of ability must be recognised and severed by planning individualized instruction.

Knowledge and Understanding of the World



A key feature of our curriculum is to encourage children to develop a deep curiosity in the world around them through exploration, observation, investigation and reflection of what they have learnt. Compared to teacher-directed or rote learning, children are able to retain what they have learnt by themselves longer and would be able to draw parallels to their new experiences and take on new challenges in stride.

Speech and Drama



Our Speech and Drama programme offers a stimulating, fun-filled, imaginative and action based experience for young children to improve their language, speech and presentation skills in a supporting environment to boost their confidence and self-esteem. Very importantly, our programme is bilingual where a series of sessions will be carried out in either English or HINDI so that young children can be masters of both languages.

Hands On Creativity



This is a platform to allow young children to express their feelings, ideas, imaginations and understanding of the world through different art forms. They will discover the use of basic shapes and objects to express their ideas and relate to the objects that they see around them. At the same time, they will learn creative colouring skills, drawing techniques as well as appreciate drawings and enjoy hands-on experiences on creating art pieces with oil pastel and water colour.