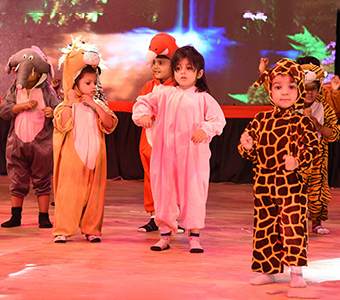 Day Care
Age group: 1.6 - 10 Years
Day Care Centre Just Minutes Away From Your Workplace!
Discover Smiles from Morning to Evening

We've designed a wondrous world to foster the daily development of minds and bodies. Little Genius Day Care is more than just a day care, we work with you to make the transition a smooth and happy time, creating a strong bond and a setting that feels like second home. Our role is focused on developing a mindset characterized by curiosity and the quest for knowledge.


A typical day of your child:
Arrival and Free Play

Circle Time & Introduction

Snack Break

Outdoor Play

Exploring the Learning Centres

Storytime

Music & Movement

Role Play

Lunch & Nap

Freshen Up – Outdoor/Evening Activities

Evening Snacks, Supervised Play & Departure