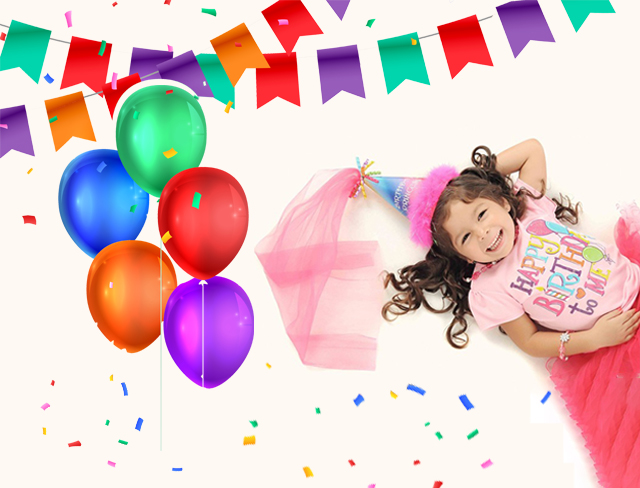 Celebrating childhood
(AN EXCLUSIVE BIRTHDAY PARTY DESTINATION)
The most special moment of childhood is BIRTHDAY especially with age 2 years to 6 years. Birthdays are special moments of joys & happiness & thus it deserves a huge celebration. But planning a birthday can be a wrecking job. So here's the solution to all your worries as we provide right from arranging an exclusive decoration, world class entertainment activities to taking care of each & every minute details, our highly professional team of party organizer in Ahmedabad will not only create an unforgettable experience but will also help you & your guests enjoy the birthday celebration.
Our motto is 'TAKE HOME MEMORIES' which kids are going to rejoice throughout life.
Birthdays are happy events,
Times when dreams come true.
So dream a good dream and let us know
It just might work for you!

Have a happy celebration
One you'll always recall,
And be aware on this day of days,
You're the most special person of all!
WE OFFER THE FOLLOWING
Birthday place

Exclusive Indoor Play & Ball Pool

Theme decor

Host

Interesting Games Activity

Catering

Tattoo artist

You name we have it